Delhi, India: The recent special appearance of Raghuram Rajan, the former governor of the Reserve Bank of India, on Rahul Gandhi's Bharat Jodo Yatra is generating excitement. Raghuram Rajan has publicly criticized the economic policies of the Narendra Modi government on occasion. Since he sided with Congress in Gandhi's struggle, BJP supporters have focused on him.
After the padayatra, Gandhi put out a video of his conversation with Rahul, the former governor of the Reserve Bank. In the video, Rahul can be heard telling Gandhi that the country needs his march for "communal harmony and togetherness, no matter what political party you are in." Gandhi was referring to the padayatra as a means of bringing people together. They also talked about how bad the Indian economy is.
According to reports, Rajan joined the Yatra after Rahul Gandhi wrote to him inviting them to join the Bharat Jodo Yatra. However, ever since Rajan appeared with the Congress leader, he has been in the news, and a question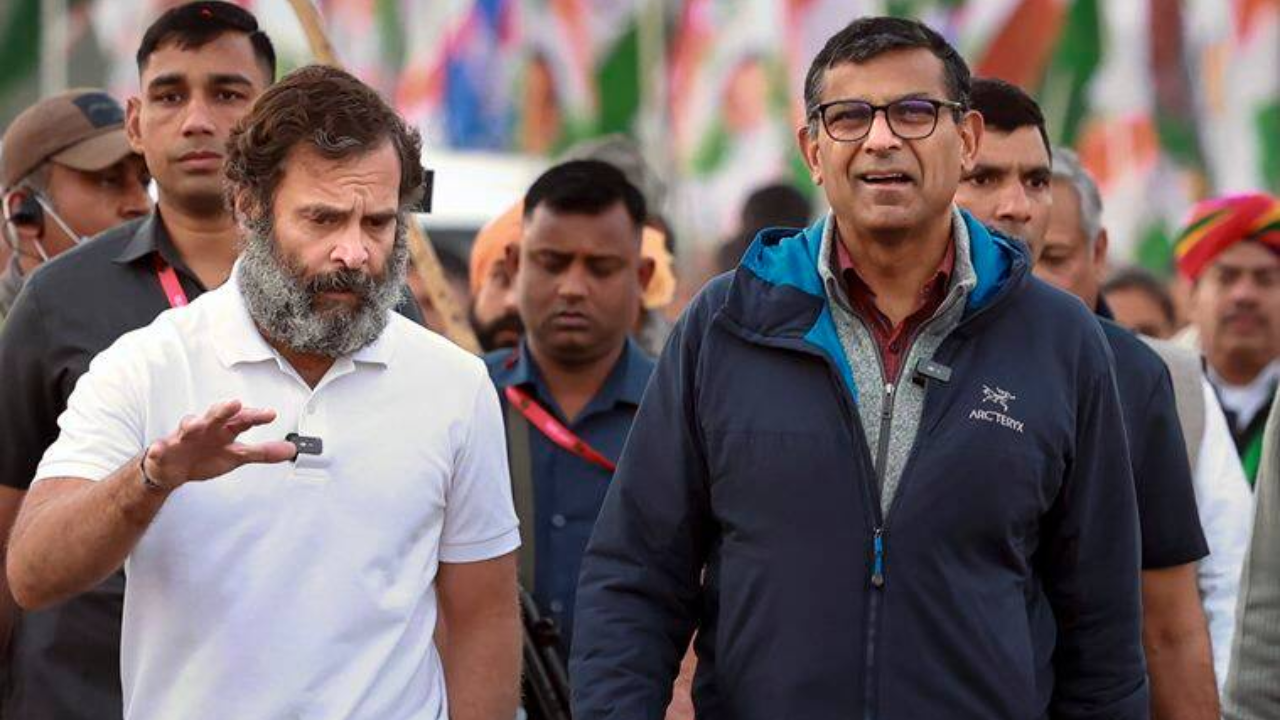 about his citizenship and green card has surfaced once more.When veteran BJP leader Murli Manohar Joshi, who was in opposition at the time, raised questions about Raghuram Rajan's citizenship in the parliament, the controversy surrounding Rajan's citizenship erupted in 2103. Rajan became enraged upon being questioned about his citizenship.The question was posed after Rajan's appointment as governor of India's top bank.Senior BJP leader Murli Manohar Joshi had asked Parliament how a foreigner could be appointed as the central banker when the government approved Raghuram Rajan's name for the position at the RBI. He also said there were an adequate number of Indians to run the RBI.
Raghuram Rajan was somewhat exasperated and astonished when a journalist inquired about his citizenship following Joshi's explosive allegations in the parliament.
"I'm an Indian resident, I have forever been an Indian resident. I always had a passport from India. When I travelled on behalf of the ministry of finance and when my father was in the foreign service, I had an Indian diplomatic passport," Rajan clarified at the time.
The EX-RBI governor then stated, "I have never applied for the citizenship of another country, I have never been a citizen of another country, and I have never taken a pledge of allegiance to another country" regarding the green card that the media claimed Rajan holds.
Is Raghuram Rajan a legal permanent resident?
No. Raghuram Rajan, an economist and former governor of the RBI, has stated to the media that he has never applied for citizenship outside of India and does not hold a green card.